Frank Wilcox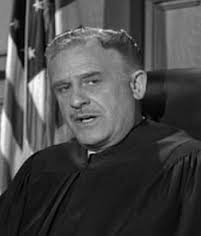 Frank Wilcox Film Festival
March 21-22, 2014 in De Soto, Missouri
Frank Wilcox was an American character actor who made appearances in more than 150 films and nearly 200 episodes of television programs.  I remember him as a very kind man when he worked with us on three episodes of Leave it to Beaver which included:
The State Versus Beaver (1958) … District Court Judge
The Tooth (1959) … Dr. Frederick W. Harrison, DDS
Eddie Quits School (1962) … Mr. Farmer
Frank's best known television role was that of the oil executive John Brewster in the first season of the CBS sitcom, The Beverly Hillbillies.  He also played many other memorable characters in The Donna Reed Show, The Real McCoys, I Love Lucy, George Burns and Gracie Allen, Perry Mason, The Untouchables, The Munsters, and The Lone Ranger, to name only a few!
Some of Frank's most famous film roles include They Died with Their Boots On, Santa Fe Trail, and The Greatest Show on Earth starring Charlton Heston.
The second-annul Frank Wilcox Film Festival will kick off on March 21-22, 2014, in De Soto, Missouri which was Frank's birth place.  Come join us!