Still the Beaver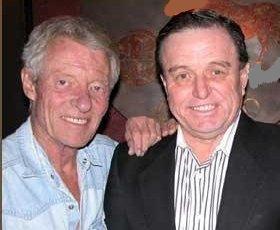 Here's is my chance to wish my good friend former LAPD motorcycle officer Ken Osmond aka Edward Haskell, a happy 70th birthday.  Ken, I know what a terrific actor you are.  You brought to life a mischievous villain that is so much NOT like you that it's hard for me to believe that you could play such a great character so different from the real you.  Who would have thought that the name "Eddie Haskell" would become synonymous with all the things that Ken Osmond isn't!
What many people don't know is that Kenny also had other great acting roles including the film Pilgrim Adventure with Spencer Tracy and Gene Tierney, Lassie, The Adventures of Ozzie and Harriet, Fury, Petticoat Junction, and The Munsters to name just a few.
Kenny then changed professions and in 1970 he joined the Los Angeles Police Department (LAPD).  He was an active member of the force until he was shot in the line of duty on September 20, 1980.  His bulletproof vest and belt buckle saved his life. He eventually retired from the LAPD in 1988.  Because of this he was able to join the cast of The New Leave it to Beaver and reprise his role as the two-faced protagonist to Beaver and the Cleaver clan.
To a great guy on his 70th birthday — it doesn't sound so bad being that old because I just hit 65 on June 2nd and it didn't hurt a bit. Happy birthday Ken!
Jerry