The Brady Bunch
Here is a wonderful tribute by Bobby Hay to the child actors we grew up with, many who are my real life friends.  How many do you recognize?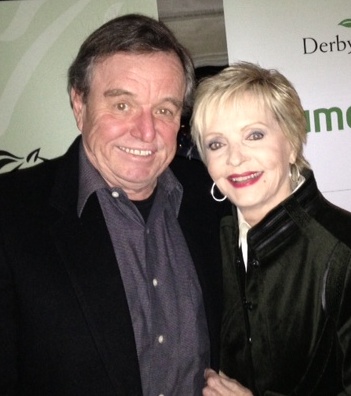 My friend Florence has appeared on numerous television shows, many memorable films and even award winning musicals.  Of course she is best known for her role as Carol Brady on the ABC sitcom The Brady Bunch from 1969 to 1974.  With this role, Florence was ranked by TV Land and Entertainment Weekly as one of the 100 Greatest TV Icons!
Did you know that her best friend, Shirley Jones  had previously turned down the role because at the time she wasn't ready to do a TV series and she needed to spend more time with her children and stepchild.
Since 2008, Henderson has been the host of her own television series, The Florence Henderson Show, which airs on RLTV (Retirement Living TV).  The show was nominated for an Emmy Award in 2010.  I was even on as one of her  many guests!
She looked like she had so much fun on Dancing with the Stars!  I know it was a lot of work and she made it look so easy!
If you are interested, here is a link to The Brady Bunch DVD, Seasons 1-5!    amzn.to/WLSYP4