Wally
Leave it to Beaver 60th Anniversary Memories
It's hard to believe that our television show Leave it to Beaver has now been continuously airing since its premier on October 4th, 1957.  For me, it has always been a great adventure. At the young age of 8 years old, I was starting on a life's journey that has not only enriched me, but has brought me countless fans and friends all over the world.  Who would have thought that such a simple tv show titled Leave it to Beaver about a boy and his brother growing up in a small town in mid- America in the 50's and 60's would ultimately become the longest continuously running show in television history.
As I look back over these last 60 years, the greatest gift that this wonderful program has always given me is all of the friends, fans and acquaintances that I have made who were a direct outcome of such a simple show. The Leave it to Beaver story lines were taken from real life and the situations that occurred then are still relevant and happening to children and families today.  Lifestyles and fashions may have changed but the perspective of a child's view of the adult world while growing up, is still relevant, relate-able and fun to watch.  I wish to thank all of my many fans over these 60 years for enjoying the show along with me and hope that the family values of Leave it to Beaver will continue to be relevant and timeless.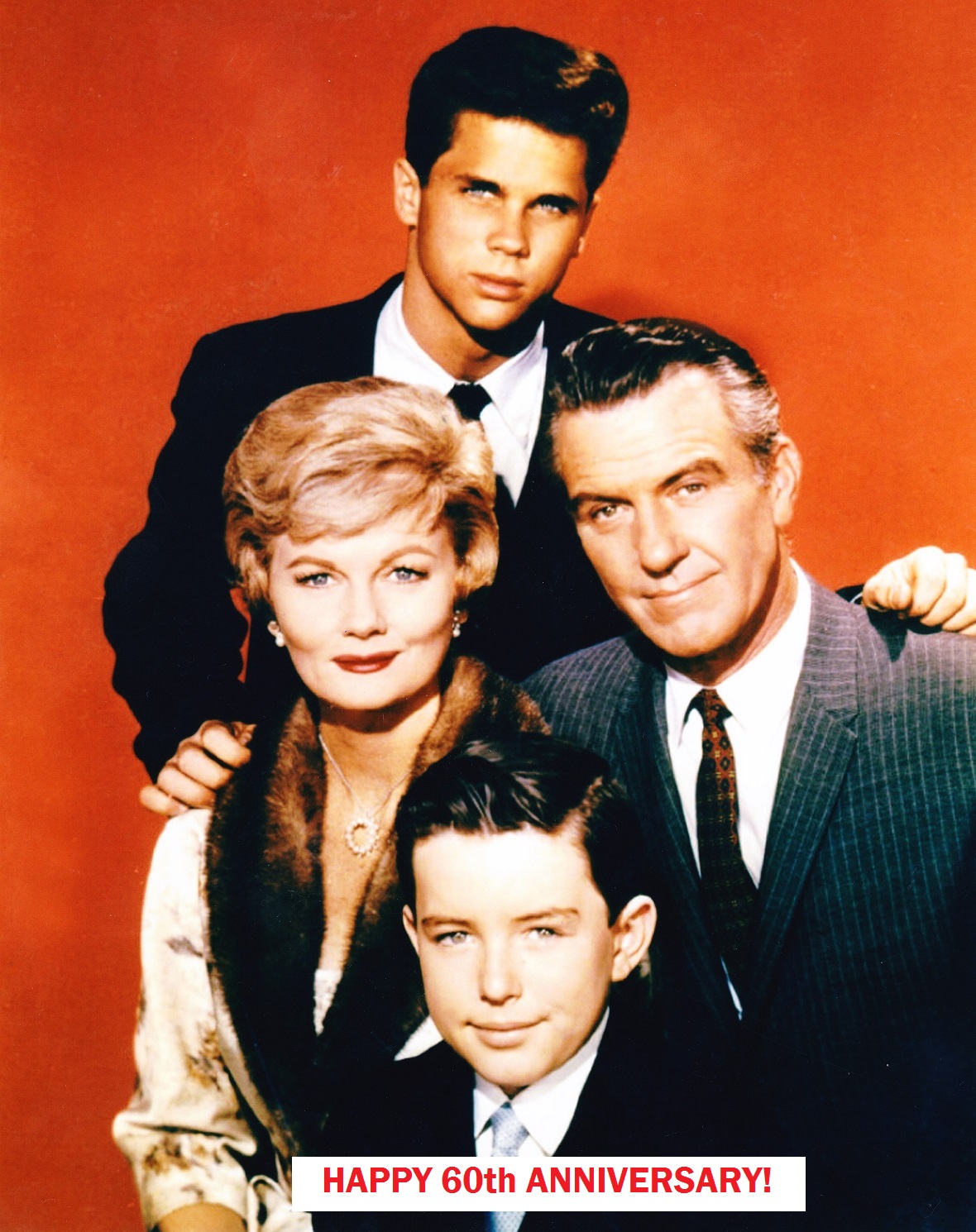 As most people know, Tony Dow was my big brother on Leave it to Beaver.  Ironically, he was really "the Beaver" in his real life family because he only had an older brother and he was the youngest.  I on the other hand was the eldest of my 4 siblings so I actually was the "Wally" in my real family.
How Tony Dow got the part on Leave it to Beaver
Tony was a phenomenal athlete and had trained to be a swimmer and diver from a very early age.  He received many accolades and awards through the Amateur Athletic Union (AAU) including Junior Olympics diving champion.  Before Leave it to Beaver, he had hopes of someday competing in the Olympics.  Although I had been an actor since the age of 2 years old, Tony's only acting job prior to Leave it to Beaver was in a pilot for a television series similar to Tarzan where he played the "Boy" character.  The show did not sell and Tony's second foray into acting on television was in Leave it to Beaver.  He wasn't in our original pilot which was called "It's a Small World."  The boy who played Wally grew about 5 inches between the time the pilot was filmed and we went into production of the series.  He was almost as tall as Hugh Beaumont so the producers decided to put out another casting call for a boy who was more height appropriate for that age.  Tony's true life ability as an athlete was a perfect fit for Wally, he was cast for the part, and the rest is television history!
– Leave it to Beaver DVD's, Jerry Mathers movies, and other favorite tv shows!  www.jerrymathers.com/dvds-and-more/