Karen Black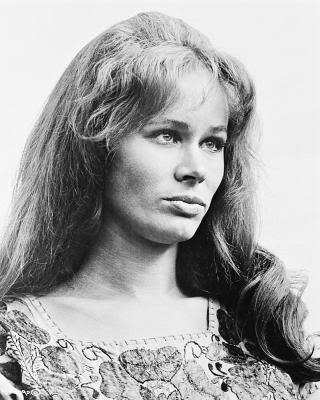 Tribute to Karen Black
By Lee Purcell                                                                                                                                                                                                                                             I have been trying to write something profound, eloquent and meaningful about the passing of my best friend Karen Black, and it is tough for me…I will say she was the bravest soul possible in these last three difficult years, and still so full of life and curiosity and love and wit and charm. She fought and fought and fought some more, and in the end, went out on her her own terms, just as she lived her life.Her husband Stephen was a saint, he never wavered in his support and adoration of her, and never lost his sense of humor and warmth, even in the most dire of circumstances.Her children Celine, Hunter and Diane showed her the love for which any mother would be eternally grateful. Her loving brother and sister and many other family members stood resolutely by her in these difficult times, and they and her countless friends never gave up. And of, course, her many fans from her long and varied career as one of the greatest actresses who ever lived, prayed and donated and gave her so much love.Some people know she was also a gifted writer, singer, musician, and composer, but not so many know she was additionally a gifted artist, photographer, cook, avid board and word game player and on and on. Karen was truly a Renaissance woman.
For me, she was the big sister I didn't get by birth, but she found me anyway. She was one of the first people I met when I became a working Hollywood actress, and it was my privilege to call her my best friend for my entire adult life, and I will miss her beyond words, but I am happy for her to be free of pain and… just free. We will see her again, and it will be gloriously and unmistakably her.
So, my dear spiritual soul sister, no RIP for you, because I know you won't.  Not a fat chance!  But, rather, Bon Voyage, see you later, gator…miss you already and always.