YouTube Gallery
Leave it to Beaver 50th Anniversary – 2007 – Good Morning America
Happy anniversary Leave it to Beaver!  Our very first episode aired on October 4, 1957 and we then shot 235 episodes.  The last first-run was in June of 1963.   The show then went into re-runs and is still airing today…the longest running scripted show in television history!
Leave it to Beaver has had a great run and it is still relevant and humorous.  I am glad to have had the privilege of being a part of this iconic television phenomenon which has made me friends all over the world.  I truly treasure all my memories of the cast, crew and fans, many of whom are lifelong friends.  When I look back, all of this has contributed to a great life!
         

BzS – The Business Spotlight Webisode Series
When I was doing research to learn about website building I found out that it is very important to provide as much video content on my site as possible because nothing drives traffic to a website and builds rapport better than video.  In addition to the videos from projects that I have done throughout my acting career, I also wanted to include information on my website about how important it is to brand my business.   Acting and public speaking  are my professions and need marketing exposure as much as any other business.
I recently shot this video to help promote my brand with my my dear friend Sue Berry.  She is the Executive Producer of BzS which is a business spotlight webisode series.  It was fun doing the interview with BzS host Bella Shaw who you may recognize from her 10 years as a CNN news anchor.
If you have a small to midsize business in the Southern California area, and would like more information regarding how you could have an affordable marketing video produced for your company, please contact Sue at  http://bzspotlight.com/.   And, tell her I sent you!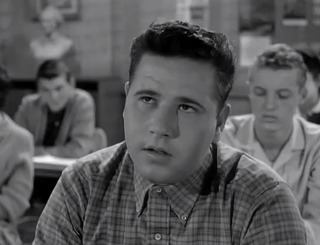 Here is my good friend Frank Bank in a clip from Leave it to Beaver.  Even though he played a lovable oaf on the show, in real life he was a very bright and terrific actor.  He was also a successful licensed financial adviser.   He will be missed…
So sorry — The video has some technical difficulties.  Not available anymore for screening.
Here is footage of me riding in a car with Barbara Billingsley for an Easter Parade in Beverly Hills in 1959.  You can see me at :47 in to the clip.  Unfortunately, there is no sound.  Tony Dow and Rusty Stevens (Larry) are riding in the car after us.
This parade left from the Beverly Hilton hotel and went down Rodeo Drive.  After the parade we would go back to the Hilton ballroom and I remember sitting  at the table with the Hilton family.  We had to get up really early and we went for several years.  Do any of you remember being there???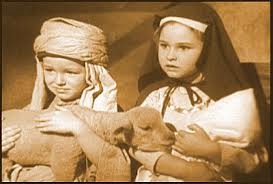 In 1954 I was an actor in the movie "Star of Bethlehem" which was produced by James Mason.   I played Joseph and his daughter Portland played Mary.  I was 5 years old!  James was also in the film and he read narration from the Scripture with his elegant, distinct accent.  Although I was very young, I remember James Mason as being a very kind man.
Van Morrison and the Chieftains singing 
"Star Of The County Down"
Before Leave It to Beaver, Hugh Beaumont and I filmed a promotional commercial for Rose Hills Memorial Park. Many thanks to my dear mother who told Hugh that the producers from Leave It to Beaver were looking to cast the father in the new television series that I was just hired for, and she thought he would be perfect.  He auditioned, got the part and the rest is history!
Here is the 1955 film in living color!
Here is a public service announcement (PSA) that I was in with Frank Sinatra to raise awareness for tuberculosis and Christmas Seals.  This was filmed in 1955 before Leave it to Beaver.  The PSA was shown in movie theaters before the feature film started.  Frank was a very nice man and I feel honored to be able to say I worked with him!