Tony Dow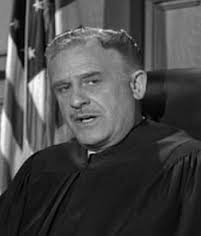 Frank Wilcox Film Festival
March 21-22, 2014 in De Soto, Missouri
Frank Wilcox was an American character actor who made appearances in more than 150 films and nearly 200 episodes of television programs.  I remember him as a very kind man when he worked with us on three episodes of Leave it to Beaver which included:
The State Versus Beaver (1958) … District Court Judge
The Tooth (1959) … Dr. Frederick W. Harrison, DDS
Eddie Quits School (1962) … Mr. Farmer
Frank's best known television role was that of the oil executive John Brewster in the first season of the CBS sitcom, The Beverly Hillbillies.  He also played many other memorable characters in The Donna Reed Show, The Real McCoys, I Love Lucy, George Burns and Gracie Allen, Perry Mason, The Untouchables, The Munsters, and The Lone Ranger, to name only a few!
Some of Frank's most famous film roles include They Died with Their Boots On, Santa Fe Trail, and The Greatest Show on Earth starring Charlton Heston.
The second-annul Frank Wilcox Film Festival will kick off on March 21-22, 2014, in De Soto, Missouri which was Frank's birth place.  Come join us!
Santa Claus Lane Parade 1960!
Here is vintage footage of the Santa Claus Lane parade in 1960.  You will see Barbara Billingsley, Tony Dow and me at 12:12 in the video.  Hugh Beaumont was in Minnesota at his property where he grew Christmas trees.  He brought them out to Los Angeles and sold them at his Christmas tree lot.
This brings back lots of memories!  Who else in the parade do you remember?
Hollywood Christmas Parade 2013!
The City of Los Angeles will once again be presenting The Hollywood Christmas Parade!  This year is the 82nd anniversary of the parade, and it will be the best year yet!
Please come out to see Tony Dow, Ken Osmond and me (Jerry Mathers) on December 1st!  We will be riding together in the "Leave it to Beaver" car!  The parade will include Grand Marshall Buzz Aldrin, celebrities, marching bands, floats, giant balloons, lots of great entertainment and surprises!
WHEN
Sunday, December 1st, at 5:00 PM
WHERE
From the Heart of Hollywood!  Starting on Hollywood Blvd at Orange, the U-shaped parade route will travel east to Vine, south on Vine to Sunset Boulevard and west on Sunset, back to Orange.
Leave it to Beaver 50th Anniversary – 2007 – Good Morning America
Happy anniversary Leave it to Beaver!  Our very first episode aired on October 4, 1957 and we then shot 235 episodes.  The last first-run was in June of 1963.   The show then went into re-runs and is still airing today…the longest running scripted show in television history!
Leave it to Beaver has had a great run and it is still relevant and humorous.  I am glad to have had the privilege of being a part of this iconic television phenomenon which has made me friends all over the world.  I truly treasure all my memories of the cast, crew and fans, many of whom are lifelong friends.  When I look back, all of this has contributed to a great life!
So sorry — The video has some technical difficulties.  Not available anymore for screening.
Here is footage of me riding in a car with Barbara Billingsley for an Easter Parade in Beverly Hills in 1959.  You can see me at :47 in to the clip.  Unfortunately, there is no sound.  Tony Dow and Rusty Stevens (Larry) are riding in the car after us.
This parade left from the Beverly Hilton hotel and went down Rodeo Drive.  After the parade we would go back to the Hilton ballroom and I remember sitting  at the table with the Hilton family.  We had to get up really early and we went for several years.  Do any of you remember being there???
What many people don't know is that the character Gus (Burton Mustin) began his professional acting career at the age of 67 after director William Wyler cast him in the 1951 film Detective Story.  And, did you know that  he spent most of his early working years as an insurance salesman and he also had a degree in Engineering?  Burt played Gus the Fireman on our show Leave it to Beaver and he was one of my favorite supporting characters.
Known in the entertainment business for his dependability and versatility, Burt was a well-known character actor and worked extensively in film and television from the 1950s to the 1970s.

In 1957, he made his first appearance as "Gus the Fireman" on Leave It to Beaver.  He continued in the role until 1962 making a total of 15 appearances on our show. In 1960, he made his first guest appearance on The Andy Griffith Show as Jud Fletcher.   Burt appeared in the role until 1966. He also portrayed "Old Uncle Joe" on two episodes of The Lucy Show in 1967. The following year, Mustin guest starred as "Grandpa Jenson" on Petticoat Junction in three episodes.
During the 1970s, Burt continued with guest roles on Love, American Style, Adam-12, and Emergency!.  Known for his quick wit and song-and-dance abilities, Mustin was a frequent closing act on The Tonight Show Starring Johnny Carson during the 1970s. From 1971 to 1976, he had a recurring role as "Justin Quigley" in five episodes of All in the Family
Burt was a very kind and gracious man and I enjoyed working with him very much.  On January 28, 1977, he died in Glendale, California at the age of 94.
Here is a Kellogg's Corn Flakes commercial I did with Tony Dow in 1984!
Tony and I were the first non-athletes to ever appear on the Kellogg's Corn Flakes cereal box! Do you remember seeing this?
The Tonight Show with Barbara Billingsley, Ken Osmond, Tony Dow and me with guest host Joan Rivers in 1987